In March of 1969, Bob and Ollie Sullivan purchased a small country bar that held about 30 people. It was located on South Orange Blossom Trail and was called Trailway's. Our customers would come Monday through Saturday to fill the juke box with quarters, shoot pool and play shuffle board.
Bob Sullivan always thought big and he had a dream of having a large space for people to come and experience live country music and dance the night away. He wanted a place that was clean, and safe with plenty of free parking. He knew that offering these things plus cold beer, and great drinks served by a friendly staff is what people wanted and would enjoy. He also dreamed of having "Orlando's Largest Dance floor".
Within 6 months, we moved "Trailways" two doors down to a building that was formally a mobile homes sales office. Over the years we have added on to the building, and we are continuing to grow with Orlando. We are now at a capacity of 1000 people!
Today, over 50 years later Cowboy's still upholds the same ideals and principles. Now featuring 20,000sq ft of bars, patio, billiard tables and Orlando's Largest Dance Floor! We still pride ourselves on providing our customers a nice, clean, safe place for people to come dance and listen to great country music. Please come join us for the next 50 years of entertainment and fun!
-The Sullivan Family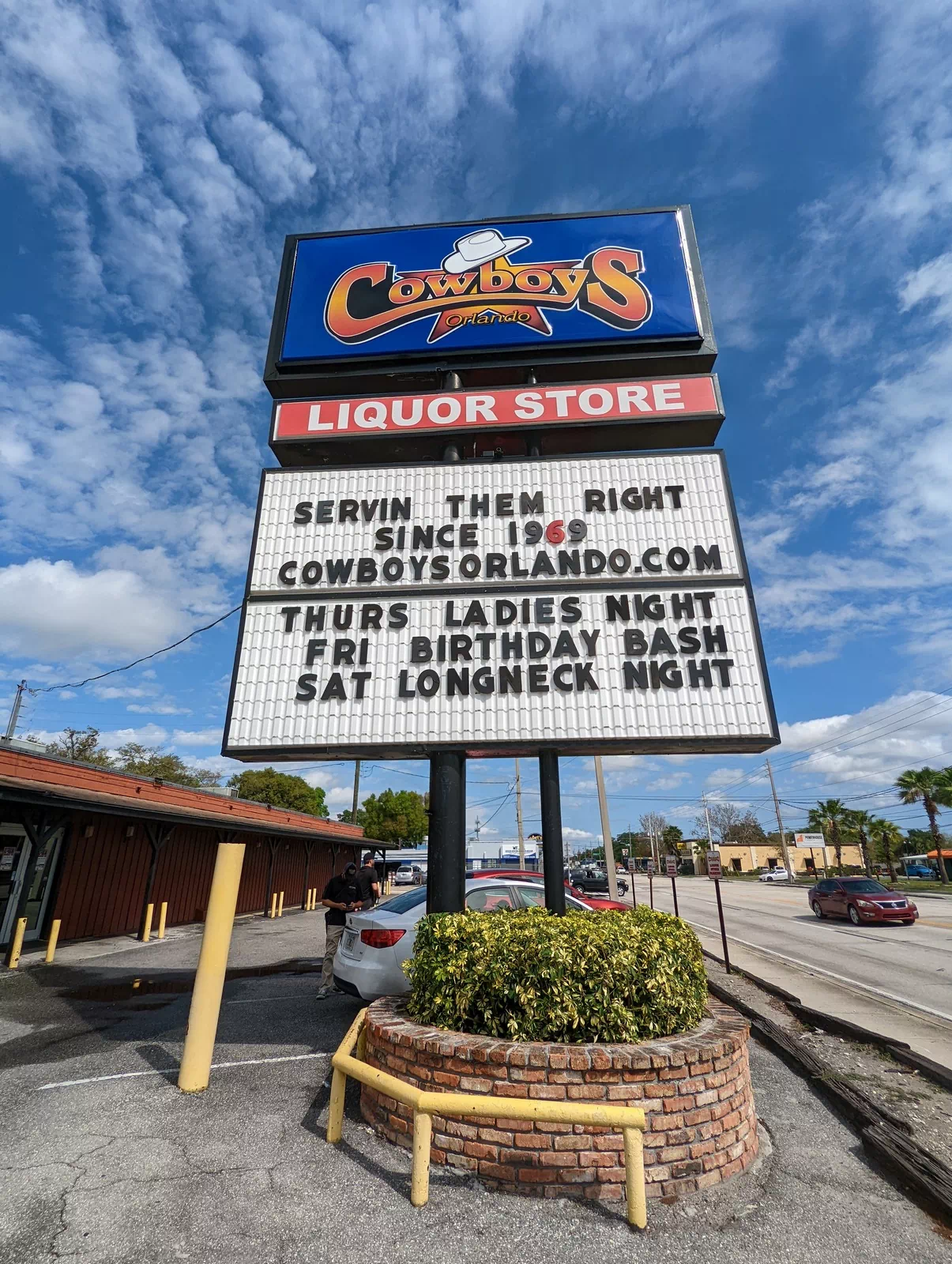 Located in within 15 minutes of all major attractions, downtown and theme parks.